Above Ground Art Supplies - Daylight Energy Saving PL Tube Replacement - 18 Watt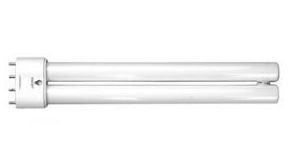 Daylight Energy Saving PL Tube Replacement - 18 Watt
Daylight
Energy Saving Daylight PL Tube Replacement
18w
The unique Daylight lighting technology not only reduces eye-strain, but also helps reduce greenhouse gases by consuming 75% less energy. Simply put, Daylight™ is better for the environment and for your eyes!

Tungsten equivalent 100 Watts, Kelvin 6500K, Lumens 1200, CRI 85.

Replacement bulb for: Daylight Floor Lamp [Part #: U23030] and Daylight Professional Artists Lamp [Part #: U33200].