Liquitex Soft Body Acrylics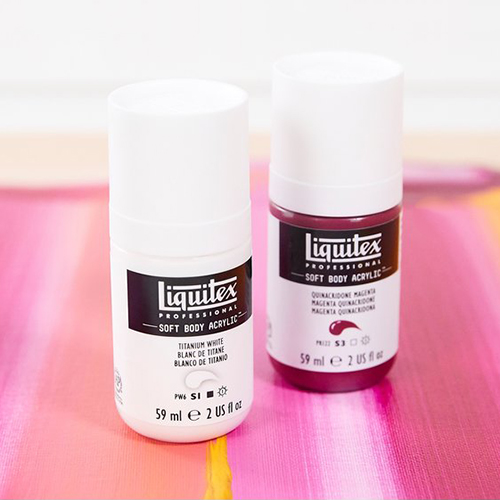 Liquitex Soft Body Acrylics are an extremely versatile artist acrylic paint that is creamy and smooth with a concentrated pigment load that produces intense, pure colour. The smooth, pre-filtered consistency ensures good coverage, even-leveling, and superb results in a variety of applications and techniques. Retains little or no brush marks. Ideal for flat, large area coverage, and fine line detail.
Available in 2oz tubes, 2oz jars and 8oz jars.