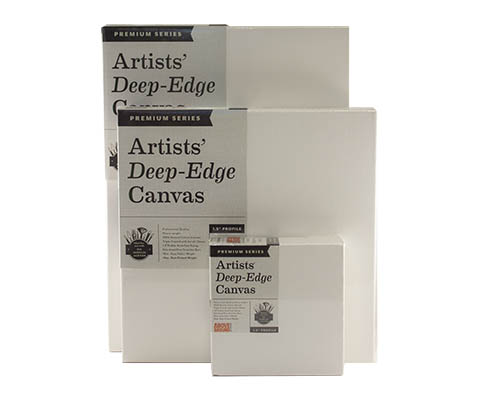 Above Ground Premium Series Artists' Deep-Edge Canvas -  1.5 in. Deep - 24 x 36 in.
Part Number: AGGC2436
60
Availability
Product Selection will vary by location.
Professional-quality, heavy-weight, 100% natural cotton canvas. Tripple-coated with acrylic gesso. 1.5" profile, acid-free sizing, kiln-dried pine stretcher bars. 10oz. Gray fabric weight. 14oz. Post-primed weight. Ideal for use with oil and acrylic paint.
| | |
| --- | --- |
| Part No./SKU | AGGC2436 |
| Regular Retail Price | $39.99 |
| U/M | / EA |
| Price | $33.99 |
| Product PDF: | |
| Extra Details: | |