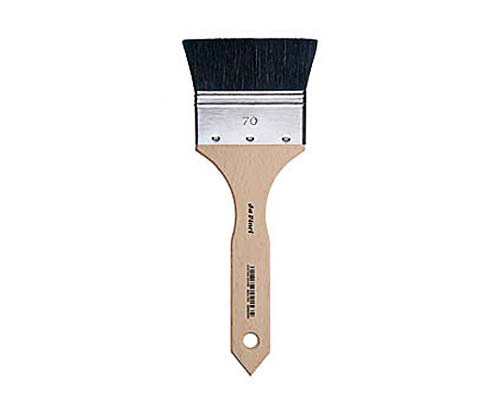 da Vinci Black Goat Mottler 70
Offer great value in large sizes for watercolorists.
Part Number: 550-70
1
Availability
Product Selection will vary by location.
Da Vinci Black Goat Mottler brushes feature black goat hair that is similar in softness to squirrel hair but at a fraction of the cost. They have rust-proof steel ferrules and plain wood handles which assure long life. These mottler brushes will hold lots of water and can be used for washing, varnishing, imitating, and priming.
| | |
| --- | --- |
| Part No./SKU | 550-70 |
| U/M | / EA |
| Price | $46.69 |
| Product PDF: | |
| Extra Details: | |