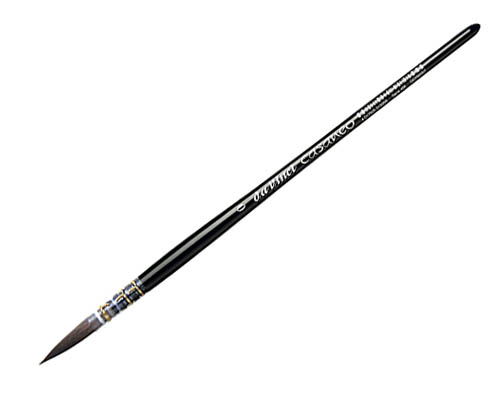 da Vinci Casaneo Watercolor Brush – Series 498 – Round Quill 0
Series 498 Round Brush is great for wash effects. Manufactured in plastic quills bound on black lacquered handles.
Part Number: 498-0
1
Availability
Product Selection will vary by location.
da Vinci casaneo brushes are manufactured from extra smooth, slightly wavy synthetic fibers, closely mimicking the style and effect of squirrel hair. Casaneo brushed are known for their suppleness and colour absorbing capacity. These brushes have been designed for watercolour use but also work wells for fluid acrylic painting.
| | |
| --- | --- |
| Part No./SKU | 498-0 |
| U/M | / EA |
| Price | $35.19 |
| Product PDF: | |
| Extra Details: | |