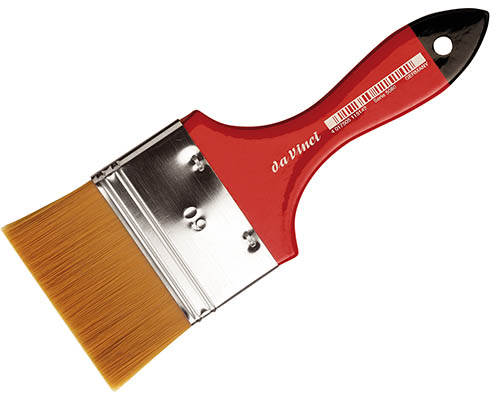 da Vinci Spin Synthetic Brush – Series 5080 – Flat Wash 60
Made in Germany.
Part Number: 5080-60
2
Availability
Product Selection will vary by location.
Da Vinci's Spin brush is made with a mixture of synthetic fibres, attached via a rust-proof steel ferrule to a red-black polished handle. Da Vinci's Spin brush may be used with all liquid colours. The Spin brush is especially effective when used with watercolour and silk painting; excellent absorbing capacity, and even colour application.
| | |
| --- | --- |
| Part No./SKU | 5080-60 |
| U/M | / EA |
| Price | $67.19 |
| Product PDF: | |
| Extra Details: | |