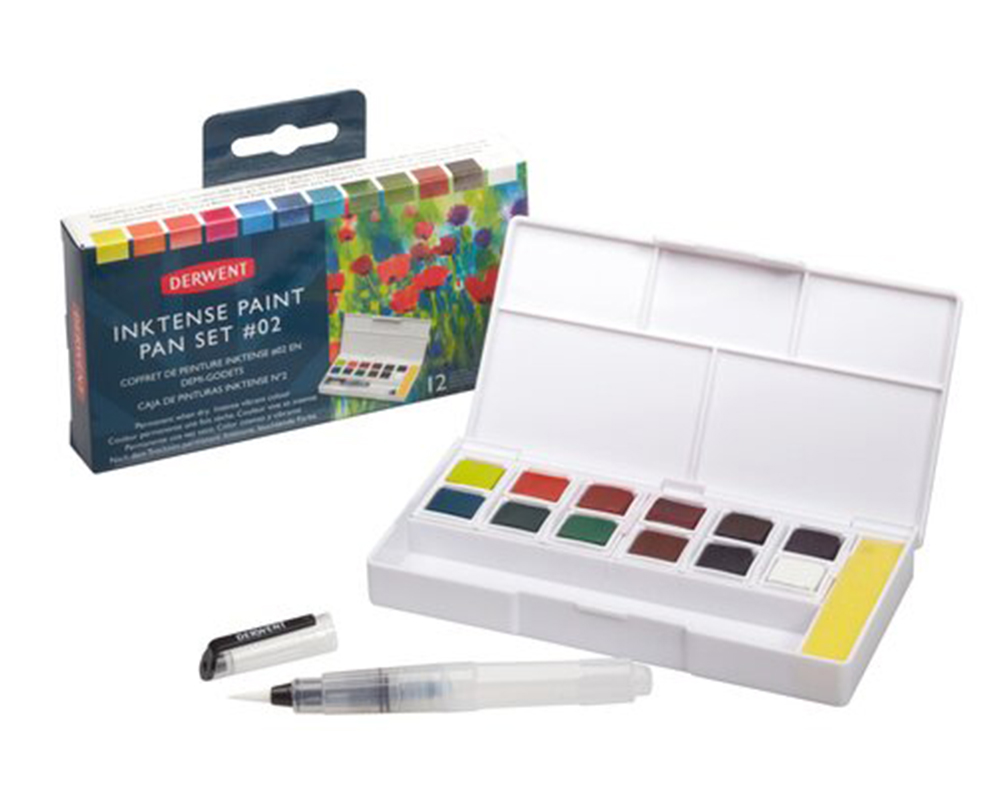 Derwent Inktense Paint Pan Set #2 – 12 Half-Pans + Waterbrush
Includes colours: Sherbet Lemon, Bright Orange, Cherry, Fuchsia, Violet, Navy Blue, Turquoise , Ionian Green, Hookers Green, Red Oxide, Payne's Grey, Antique White
Part Number: DE2305789
Containing the same unique formulation found in Derwent's Inktense pencils and block in a handy pan paint form. Unlike traditional watercolours, Derwent Inktense paints are permanent once dry, allowing for layering and building up effects. Highly lightfast and vivid.

Derwent Inktense Paint Pan Set #2 contains a brighter colour selection than Set #1, along with the complimentary colour of Payne's Grey and Antique White.
Also contains one Derwent waterbrush, a sponge and a removable five well mixing palette all in a handy portable compact.
| | |
| --- | --- |
| Part No./SKU | DE2305789 |
| U/M | / EA |
| Price | $36.99 |
| Product PDF: | |
| Extra Details: | |