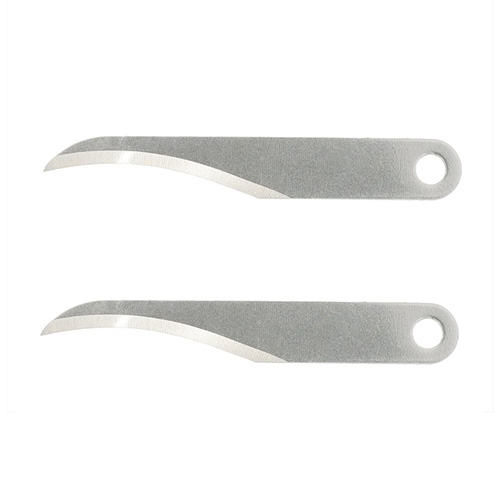 Excel Concave Carving Blade - 2pc
Part Number: EX20106
9
Availability
Product Selection will vary by location.
Excel Blades Carving Replacement Blades

-Carving Replacement Blades perfect for heavy cutting, carving or trimming
-Carbon Steel
-Available in packs of 2
-Fits with: Excel Blades K7 Carving Knife
-Used with: board, linoleum, foam core, plastic, cardboard, plaster cast, cork, metal, stone, wood, balsa wood, rubber, wax, clay and more.
-Used by hobbyist, wood carvers, metal workers, clay artists, architects, costume designers, crafters, contractors, designers, and carpenters.
| | |
| --- | --- |
| Part No./SKU | EX20106 |
| U/M | / EA |
| Price | $6.49 |
| Product PDF: | |
| Extra Details: | |