Above Ground Art Supplies - Fredrix Canvas Pad 16"x20", 10 Sheets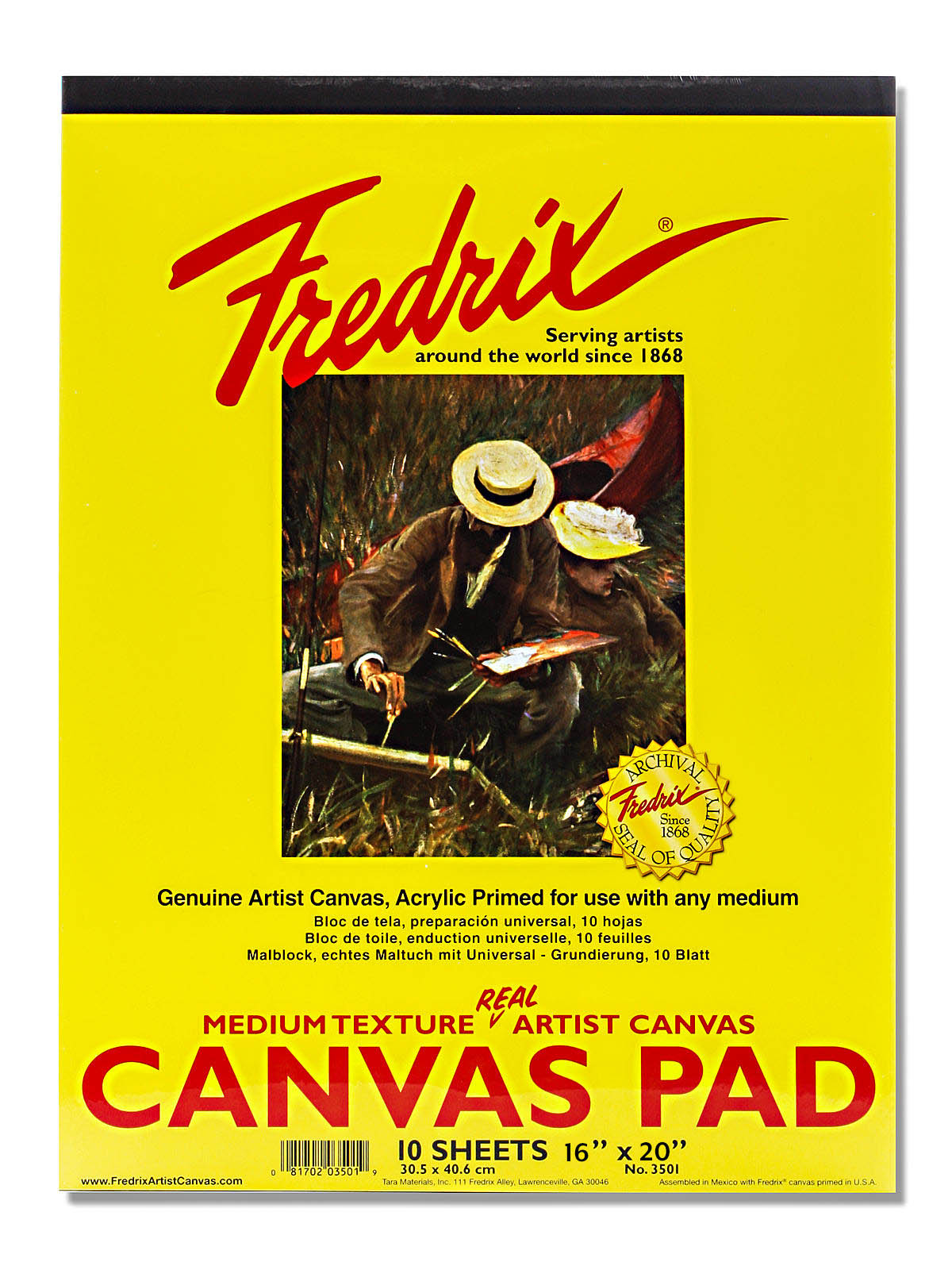 Fredrix Canvas Pad 16"x20", 10 Sheets
16" x 20" / 40.64 x 50.8cm, 10 Sheets

Genuine artist canvas, acrylic primed for use with any medium. Pads contain 10 sheets.
Fredrix Canvas Pads are versatile and durable. It will not tear like paper and you can lightly lift out pigment or completely wash out your painting surface without damaging the canvas surface.