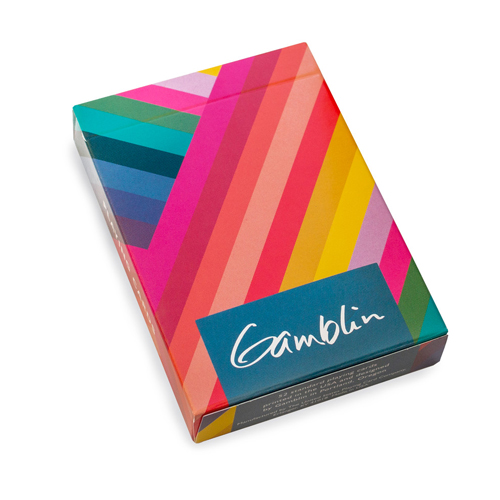 Gamblin Deck Of Cards
If you have a strong creative streak and also enjoy playing cards, you'll love this Gamblin Deck of Cards. No matter what game is your favorite, you'll find yourself reaching for this custom color deck again and again. Each card features a different Gamblin paint color with its tint, tone, and shade...
Part Number: GAMBLINCARDS
93
Availability
Product Selection will vary by location.
| | |
| --- | --- |
| Part No./SKU | GAMBLINCARDS |
| U/M | / EA |
| Price | $12.00 |
| Product PDF: | |
| Extra Details: | |