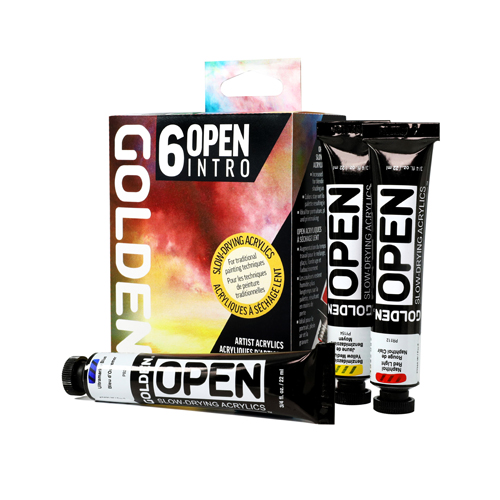 Golden Open Artists' Acrylic Intro Set of 6
Part Number: 0000055-0
Six 3/4 fl. oz. / 22 ml Tubes, One 1 fl. oz. / 30 ml OPEN Thinner.

A balanced set of colors ideal for exploring the slow-drying properties of OPEN Artist Acrylics.

Includes: Benzimidazolone Yellow Medium, Naphthol Red Light, Ultramarine Blue, Permanent Green Light, Carbon Black, Titanium White and OPEN Thinner.
| | |
| --- | --- |
| Part No./SKU | 0000055-0 |
| U/M | / EA |
| Price | $39.99 |
| Product PDF: | |
| Extra Details: | |