Above Ground Art Supplies - Karin DecoBrush Metallic Markers - Tin Set of 10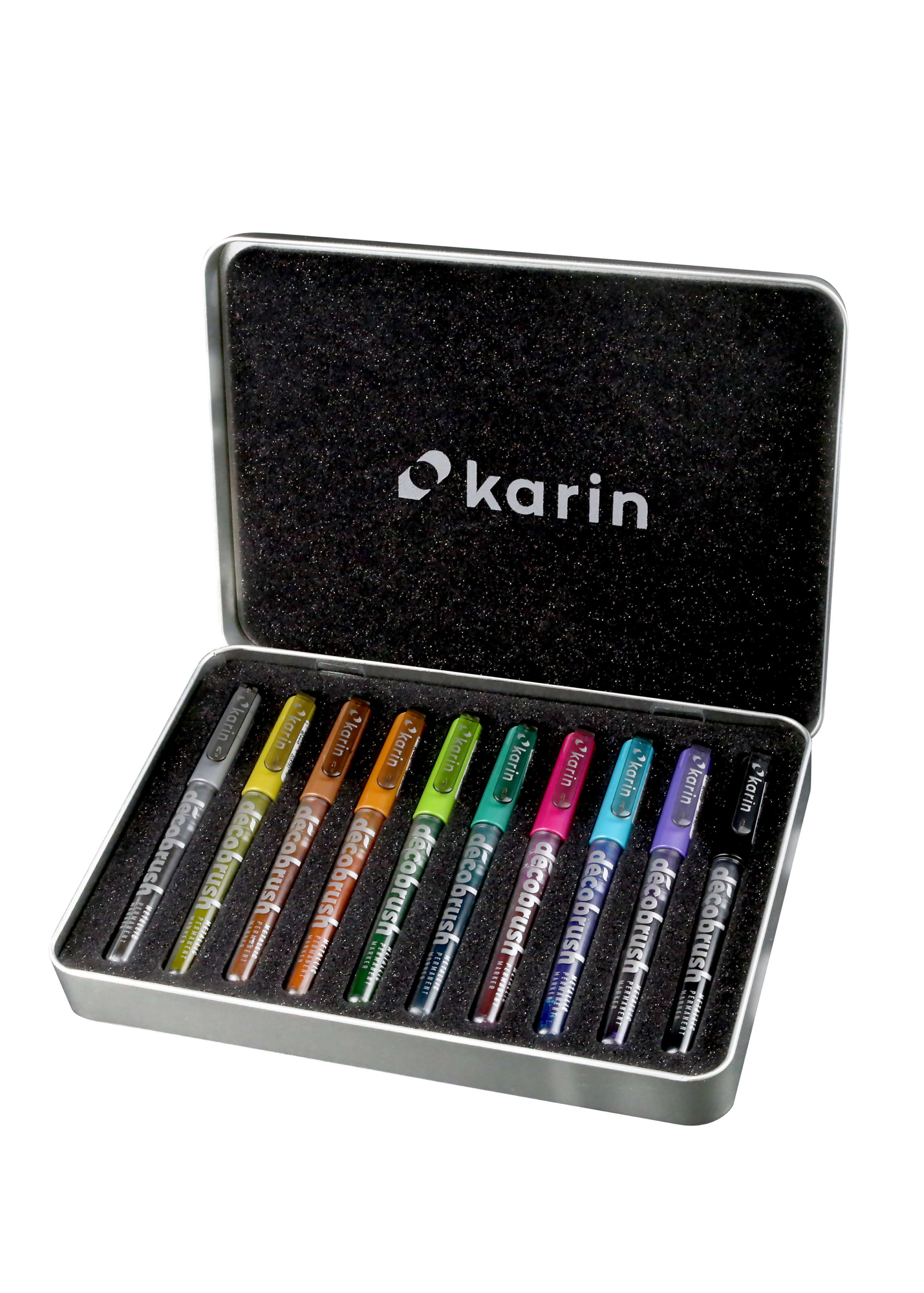 Karin DecoBrush Metallic Markers - Tin Set of 10
Each Karin DecoBrush brush marker contains highly pigmented metallic non-toxic inks.
Permanent once dry, light-resistant and waterproof. Perfect for use on a variety of surfaces like metal, glass, wood, paper, and more.
.Made with a Japanese ultra durable and flexible nylon tip, non-toxic with an intense, vivid dye-based colour.

Try on dark papers or surfaces and watch the metallic colours pop and dazzle!
Includes these: Metallic Black, Blue, Pink, Red-gold, Gold, Copper, Silver, Light green, Green, Violet.