Above Ground Art Supplies - Liquitex Acrylic Clear Gesso 16oz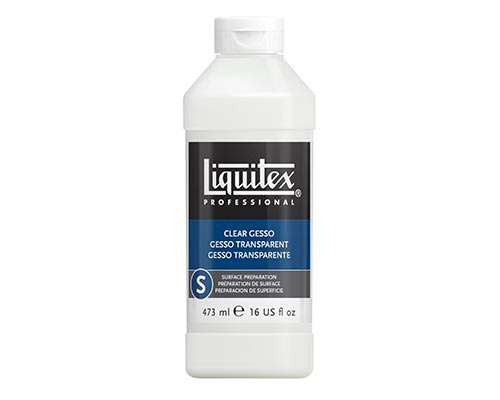 Liquitex Acrylic Clear Gesso 16oz
Liquitex Clear Gesso 16oz
Liquitex Artist Acrylic Clear Gesso seals, stiffens, and provides surface "tooth" for painting surfaces. Dries translucent. Permanent, non-yellowing, flexible, and water resistant when dry. For acrylic, oil, pastels, and other paint media.

Apply to raw canvas, hardboard, paper, wood, and other non-oily porous surfaces. Sand hard, shiny surfaces before applying. For a smoother surface, sand between coats. Allow 24 hours minimum drying time before use. Do not mix with oils. Always test first for best results.

Works well as a pastel ground. Can tint with acrylic colour.