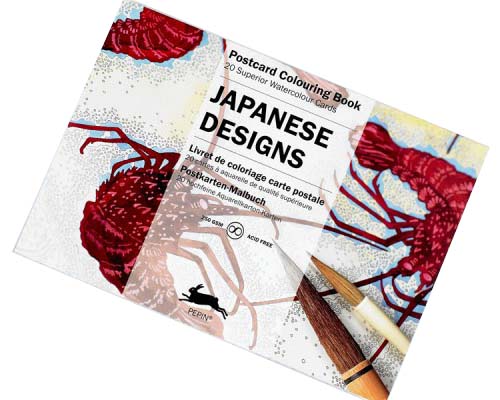 Pepin Postcard Colouring Book - Japanese Design
This Postcard Colouring Book contains 20 cards with magnificent Japanese designs ready to colour, made of the finest 250 gsm acid-free water colour paper. Apart from water colour, practically all other techniques can be used to apply colour to the delicate designs in these books. PEPIN® Postcard Colouring Books match the quality of the finest professional watercolour pads. In order to get the best results, we recommend you use high-quality colouring materials.
Part Number: 9789460096068
Pepin Postcard Watercolour Books contain 20 cards, made of the finest acid-free watercolour paper. The 250 gsm paper is quite thick to make the cards suitable for mailing.
| | |
| --- | --- |
| Part No./SKU | 9789460096068 |
| Regular Retail Price | $15.49 |
| U/M | / EA |
| Price | $13.94 |
| Product PDF: | |
| Extra Details: | |