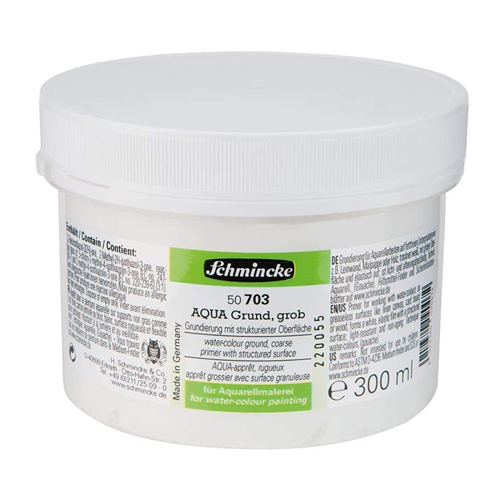 Schmincke Watercolour Ground - Coarse, 300 ml
This primer creates a rough surface on surfaces such as canvas, wood, and board, and restricts the flow of colour, resulting in a textured effect. This primer can be tinted with tube watercolour or acrylics. Apply at least 3 layers on the surface with a palette knife or spatula and allow it to dry completely before applying watercolour paint.
Part Number: 50703048
4
Availability
Product Selection will vary by location.
HOR WC GROUND COARSE 300ML
| | |
| --- | --- |
| Part No./SKU | 50703048 |
| U/M | / EA |
| Price | $31.99 |
| Product PDF: | |
| Extra Details: | |
You may also be interested in: