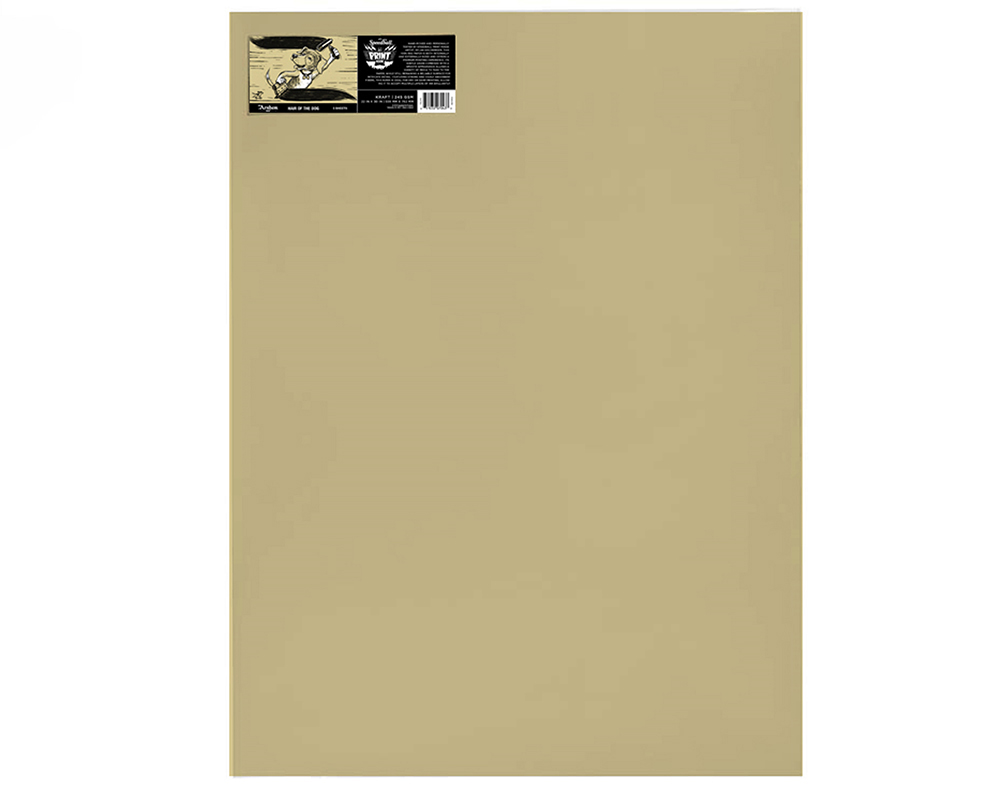 Speedball Print Posse Arnhem Hair of the Dog Printmaking Paper - 22 x 30 in. - Pack of 5 Sheets
The original Speedball Print Posse concept had talented partner artists collaborating with the team at Speedball to formulate an ink in the colour or unique properties that they felt was ideally-suited for their vision and works.

Most Posse artists have opted to do just that and have been working hard with our folks in the lab to dial in their ink to be just right for their studios--but two Posse members actually opted to go the way of creating a limited edition paper perfect for their prints.

Above Ground is proud to be a retailer of Speedball's Limited-Edition Print Posse Acrylic Screen Print, Relief, and Letterpress inks and sets, produced in collaboration with some of the top printmakers in the USA.
Part Number: 007046
Premium 100% rag cotton / 245gsm /
22″x30″ Sheets / premium Kraft paper / 5 Sheets
Hair of the Dog Paper by Dylan Goldberger

Just like the inks in the Speedball Print Posse collection, this paper was specially crafted with printmaker Dylan Goldberger to have the unique qualities this artist looks for in a great print paper.

The limited-edition, truly premium Arnhem Hair of the Dog paper is a Kraft, 100% rag paper, and is both internally and externally-sized. With a subtle grain texture, yet a smooth appearance, it allows a variety of media to take to the paper while remaining a stable surface for intricate details. Featuring strong and highly absorbent fibres, this paper is ideal for dry or damp printing, allowing it to accept multiple layers of ink brilliantly. This unique layering ability allows the artist to work with different blocks and to continue the print process until completely satisfied with the outcome. Great for printmakers working in block printing, etching, screen printing, and more.
| | |
| --- | --- |
| Part No./SKU | 007046 |
| U/M | / EA |
| Price | $28.99 |
| Product PDF: | |
| Extra Details: | |