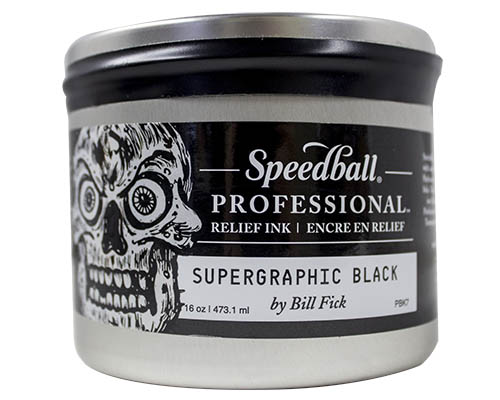 Speedball Professional Relief Ink — Supergraphic Black 16 oz.
Suitable for mixing with any Speedball Professional Reflief Ink. Made in the USA>
Part Number: 003970
3
Availability
Product Selection will vary by location.
Speedball Professional Relief Ink is water-miscible, oil based printmaking ink. It contains the highest quality, light-fast pigments for consistent roll-out and magnificent print quality. prints permanently, clean up easily with soap and water.


| | |
| --- | --- |
| Part No./SKU | 003970 |
| U/M | / EA |
| Price | $45.99 |
| Product PDF: | |
| Extra Details: | |