Above Ground Art Supplies - Winsor & Newton Artists' Oil Colour Alizarin Crimson 37ml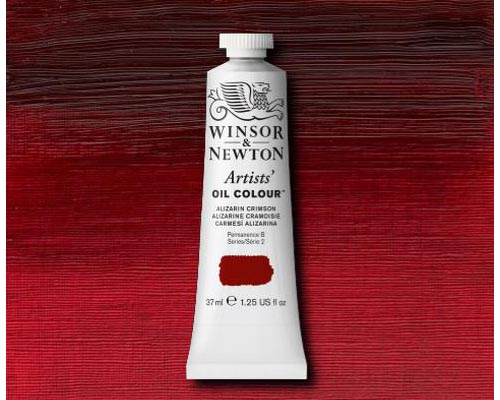 Winsor & Newton Artists' Oil Colour Alizarin Crimson 37ml
Winsor & Newton Artistsí Oil Colour
Alizarin Crimson
Series 2
A synthetic lake pigment from the Madder plant, Alizarin Crimson was the first natural dye to be synthesised in 1868. It is a deep transparent red with a blueish undertone.
Winsor & Newton chemists still use some of the original formulas developed by William Winsor and Henry Newton in 1832. Few companies are willing to pay such scrupulous attention to detail as Winsor & Newton. These oil colours are unmatched for purity, quality, and permanence.