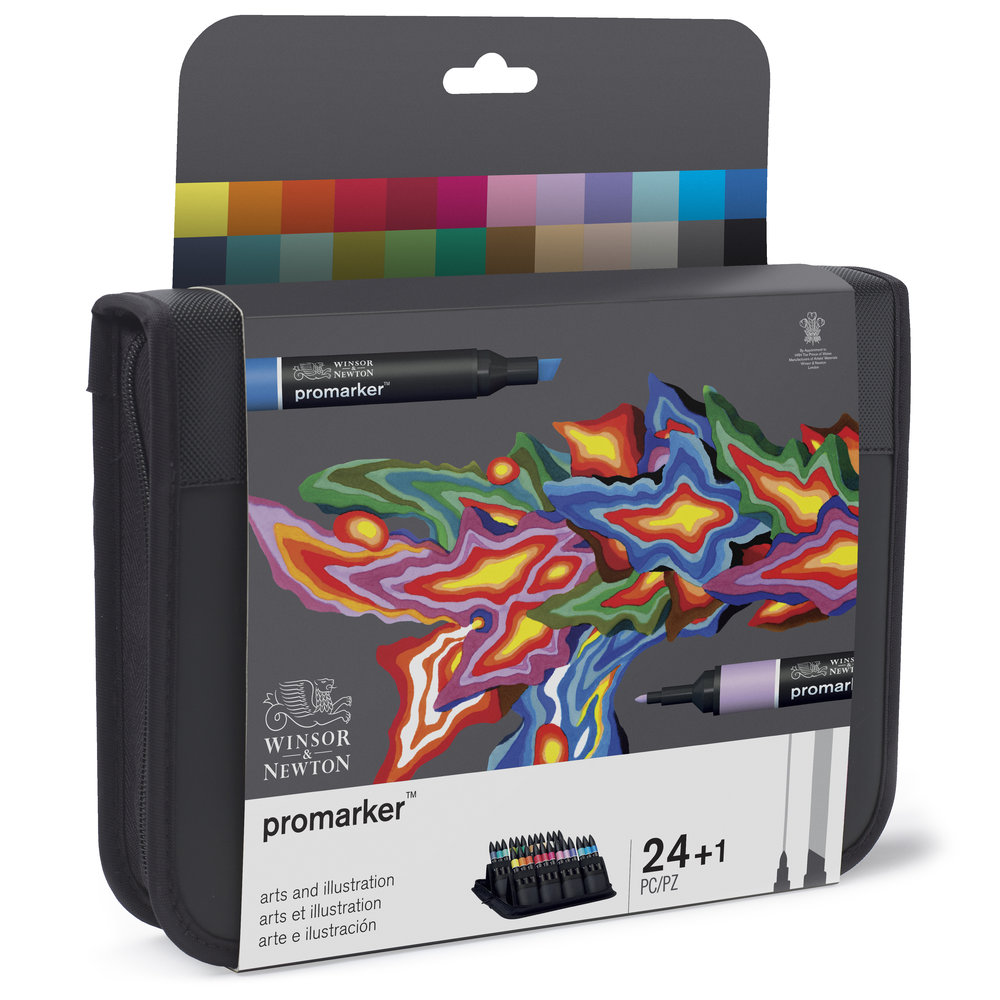 Winsor & Newton Promarker Wallet - Set of 24
Colours included are: Tulip Yellow, Orange, Poppy, Carmine, Purple, China Blue, Duck Egg, Marine, Pear Green, Chestnut, Warm Grey 4, Black, Sunflower, Firebrick, Wild Orchid, Egyptian Blue, Ocean Teal, Saddle Brown, Gold, Red Gold, Silver, Electric Pink, Glowing Green and Luminous Yellow.
Part Number: 0290078
The Winsor & Newton Promarker Wallet Set Contains 24 Assorted Marker Colours; 12 Graduating Promarkers, 6 Brush Markers, 3 Metallic Markers and 3 Neon Markers. It all comes packaged in a durable wallet case that keeps them organized! The Case can be configured to sit upright while using so you can clearly see each of your colours as you use them; perfect for the artists on the go or studio storage!

Great Luxe gift idea!
| | |
| --- | --- |
| Part No./SKU | 0290078 |
| U/M | / EA |
| Price | $115.99 |
| Product PDF: | |
| Extra Details: | |