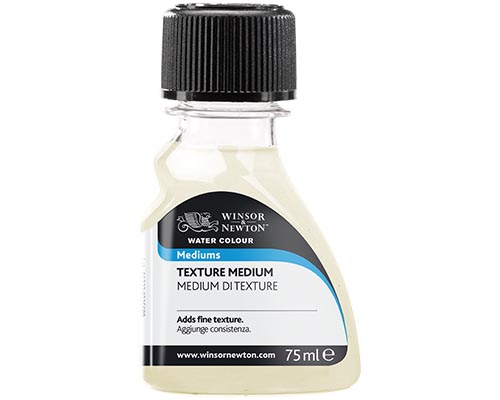 Winsor & Newton Texture Medium - 75mL
Contains fine particles that add fine texture and can be used to give the impression of depth and structure to watercolour paintings. Apply directly to paper or mix with water colour. Shake well before use.
Part Number: 3221768
5
Availability
Product Selection will vary by location.
Winsor & Newton Water Colour Mediums
Texture Medium
75mL (2.5oz) Bottle
| | |
| --- | --- |
| Part No./SKU | 3221768 |
| U/M | / EA |
| Price | $10.49 |
| Product PDF: | |
| Extra Details: | |